Babysitters in Keratsíni
Find a trustworthy babysitter on Babysits
Είμαι φοιτήτρια παιδαγωγικού τμήματος προπτυχιακού κύκλου σπουδών. Έχω συνεργαστεί με παιδικούς σταθμούς και παιδιά και η συνεργασία μας ήταν αρκετά παραγωγική. Η σχέση μου με τα παιδιά..
Πολύ αγαπητή, χαρουμενη , με υπομονή, με εν συναίσθηση, δημιουργικότητα και εφευρετικότητα. Προτεραιότητα είναι η δημιουργική απασχόληση, η αγάπη για τα παιδιά, η διαπαιδαγώγηση τους..
Ειμαι η Χαρα, ειμαι 19 χρονώνκαι σπουδάζω ψυχολογία. Εχω ξανα εργαστεί με παιδιά καθώς δουλεύω σε παιδότοπο και μου δινουν ιδιαίτερη χαρά α παιδιά, ειδικά τα βρέφη και τα παιδιά προσχολικής..
Είμαι 19 ετών Αγαπάω τα παιδιά..... Και χαρά μου είναι να τα προσέχω βοηθώντας οικογένειες που χρειάζονται βοήθεια..... Στα 16 μου έχω κάνει ως babysitter σε αγοράκι 5 ετών για τουλάχιστον..
Καλησπέρα σας.Εχω τελειώσει βοηθός βρεφονηπιοκομων, αγαπώ πολύ τα παιδιά.Ειμαι 40 ετών και έχω 2 παιδια.Ειμαι υπεύθυνη και αγαπώ τα παιδιά από καρδιάς και πάντα κάνω ότι καλύτερο μπορώ..
Λέγομαι Σοφία είμαι 27 ετών παντρεμένη και ψαχνω εργασία σε φύλαξη παιδιού! εχω προϋπηρεσία σε φύλαξη και ένα χρόνο σε παιδότοπο... Ανταποκρίνομαι απόλυτα στις υψηλές απαιτήσεις που..
Γειά! Είμαι πτυχιούχος παιδαγωγός πρώιμης παιδικής ηλικίας /προσχολικής ηλικίας. Κατά την φοίτηση μου είχα επαφή και εργάστηκα με διάφορες ηλικίες από 1 έτους έως 5 ετών κάνοντας αγωγή..
Είμαι μαμά με τρία παιδιά, παιδιά μεγάλα είναι μεγάλοσα μόνη μου Βράδυ πάω στο ΕΠΑΛ να τελειώσω το λύκειο. Είμαι Πόντια από Καζαχστάν μιλάω ελληνικά, ρωσικά Τα παιδιά μου είναι 19..
Είμαι 46 ετών έχω 3κοριτσια έχω τελειώσει το λύκειο Είμαι υπομονετική δεν καπνίζω οδηγάω αν χρειαστεί μένω Κερατσινι Έχω κρατήσει παιδάκια από τον κύκλο μου Αγαπάω τα παιδιά τα..
Γεια σε όλους...Είμαι η φιλιππα είμαι 19 χρόνων και σπουδάζω εργοθεραπεία.Στόχος μου είναι να ασχοληθώ με τα παιδιά γιατί τα αγαπω και θα είναι ένα μέρος της ζωής μου.Γενικά είμαι..
Είμαι μητέρα ενός κοριτσιού 6 ετών πέρα από τη προσωπική μου εμπειρία έχω κάνει με παιδιά στις πρώτες τάξεις του δημοτιου και από 1 έτους και πάνω επίσης. Γενικότερα έχω όρεξη και..
Είμαι συνταξιούχος μητέρα ενός αγοριού 19 ετών. Περισυ πέτυχε στις πανελλαδικές και τώρα είναι φοιτητής. Θεωρώ ότι μόνο αν γνωρίσεις προσωπικά κάποιον μπορείς να έχεις ολοκληρωμένη..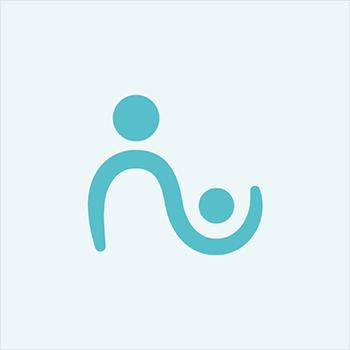 This user is only visible to Babysits users. Please sign up or log in to view their full profile.
Average response time: 7 hours
€5.00/hr
---
---
Babysitter in Keratsíni wanted?
Find your reliable babysitter in Keratsíni here! We have 13 active babysitters in Keratsíni matching your search criteria. Babysits gives you the peace of mind you deserve as a parent!
---