Babysitters in Aigáleo
Find a trustworthy babysitter on Babysits
Το πιο σημαντικό για εμένα στην ενασχόληση με τα παιδιά είναι η κατανόηση που πρέπει να δείξεις και να έχεις τα αυτιά και τα μάτια σου ανοιχτά. Τα θετικά μου στοιχεία είναι η ευγένεια,η..
Καλησπέρα σας ! Ονομάζομαι Έλενα και είμαι 20 ετών! Σπουδάζω βοηθός βρεφονηπιοκόμου και είμαι στο 2ο έτος! Έχω συνεργαστεί με παιδιά ηλικία 2,6-4,6 ετών, σε παιδικό σταθμό, έχω κάνει..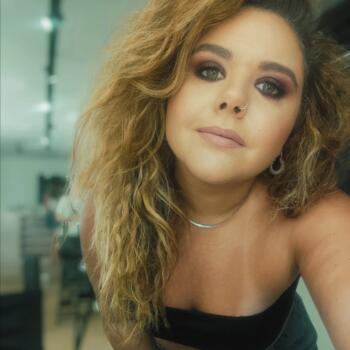 Ονομάζομαι Μαρήλια και είμαι 29 ετών. Είμαι βοηθός βρεφονηπιοκόμου ,ηθοποιός και ασχολούμαι με την δημιουργική απασχόληση βρεφών/νηπίων/παιδιων εδώ και 7 χρόνια. Έχω παρακολουθήσει..
Είμαι 19 χρόνων και σπουδάζω στο 1ο έτος νομικής! Θέλω πολύ να μου δοθεί η ευκαιρία να ασχοληθώ και να προσέχω ένα παιδάκι αφού και στο παρελθόν έχω ασχοληθεί με την φύλαξη δυο παιδιών...
Έχω μεγαλώσει κι εγώ με μικρότερα αδέρφια και μου αρέσουν τα παιδιά. Έχω αρκετή υπομονή και είμαι ήρεμος άνθρωπος γενικά και υπεύθυνη. Πέρα όμως από την εμπειρία με τα αδέρφια μου..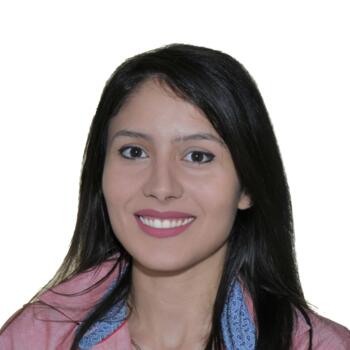 Αγαπώ πολύ τα παιδιά και μου αρέσει να αναλαμβάνω την φροντίδα και την προσοχή τους, και να αναλαμβάνω με συνέπεια και υπευθυνότητα την ανατροφή τους σε σωστές βάσεις, την γαλούχησή..
Ονομάζομαι Ντόα Χαμπλί είμαι 20 ετών και θα ήθελα να αφιερώσω το χρόνο μου στην φροντίδα των βρεφών και παιδιών Έχω μεγάλη αγάπη για τα παιδιά και θέλω να νιώθουν οικεία μαζί μου..
Ειμαι πολυ κοινωνικη και λατρευω τα παιδια. Τα πηγαινω πολυ καλα μαζι τους. Μπορει να ειμαι μικρη αλλα εχω εμπειρια με τα παιδια απο οικογενειακους φιλους η φιλικες οικογενειες. Ολοι..
Ονομάζομαι Χριστίνα, είμαι πολύ εξοικειωμένη με τα παιδιά .Είμαι συνεπής και υπεύθυνη. Απο μικρή ηλικία πρόσεχα τα παιδάκια της αδελφής μου .Και αποκτώντας εμπειρίες συνεχίζω να το..
Είμαι φοιτήτρια Εργοθεραπείας και ενδιαφέρομαι για ημιαπασχόληση στην φύλαξη και δημιουργική απασχόληση παιδιού, κυρίως απογευματινές ώρες. Αγαπώ την ενασχόληση με τα παιδιά και θεωρώ..
Γεια σας, ονομάζομαι Γεωργία και είμαι απόφοιτη ισπανικής φιλολογίας. Τα τελευταία τρία χρόνια ασχολούμαι με τη φύλαξη και δημιουργική απασχόληση παιδιών. Ταυτόχρονα κάνω και μαθήματα..
Είμαι η Σπυριδούλα, 30 χρονών επαγγελματίας κοινωνική λειτουργός και έχω απασχοληθεί στο παρελθόν με την δημιουργική απασχόληση, αλλά και φροντίδα παιδιών. Έχω εργαστεί σε παιδική..
Είμαι νέα με όρεξη και διάθεση και δημιουργία ! Είμαι στο 3ετος σπουδών στο τμήμα εργοθεραπείας, έχω αρκετή εμπειρία με παιδιά διότι έχω κάνει και εθελοντικά και επι πληρωμή ομαδαρχισα..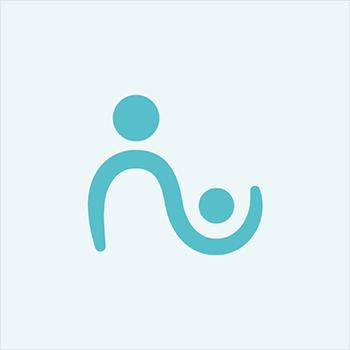 This user is only visible to Babysits users. Please sign up or log in to view their full profile.
---
---
Babysitter in Aigáleo wanted?
Find your reliable babysitter in Aigáleo here! We have 14 active babysitters in Aigáleo matching your search criteria. Babysits gives you the peace of mind you deserve as a parent!
---
Babysitters nearby
Babysitters in Attica