Babysitters in Pátrai
Find a trustworthy babysitter on Babysits
Έχω τελειώσει βοηθός βρεφονηπιοκόμου και βοηθός εργοθεραπειας έχω ένα κοριτσάκι 2 χρόνων έχω φυλάξει 7 παιδιά έχω δουλέψει σε παιδικό σταθμό και σε κατασκηνώσεις επίσης είμαι ανιματερ..
Αγαπώ πολύ τα παιδιά και ανυπομονώ να δουλέψω μαζί τους. Είμαι δημιουργική και αναμένω να το αξιοποιήσω σε δραστηριότητες με τα παιδάκια. Έχω κάνει πρακτική σε παιδικούς σταθμούς της..
Αγαπώ τα παιδιά και χαίρομαι να δουλεύω μαζί τους. Έχω 2 χρόνια εμπειρίας ως babysitter σε βρέφη και νήπια και σε δημοτικά. Ανυπομονώ να φροντίσω τα παιδιά σας! Μπορείτε να επικοινωνήσετε..
Αναλαμβάνω την φυλαξη παιδιών οποιασδήποτε ηλικιας, εχω 2 χρονια εμπειρία, σε βρέφη, νηπια και παιδιά του δημοτικου. Εκτος απο την φυλαξη παιδιών, μπορώ να φροντισω κατοικίδια και..
Είμαι πρωτοετής φοιτήτρια φαρμακευτικής στο πανεπιστήμιο Πατρών.Ειμαι κοινωνική και αγαπάω πολυ τα παιδια ενώ παράλληλα μπορώ να συαναστραφώ ευκολα μαζί τους διότι έχω ήδη μικρότερα..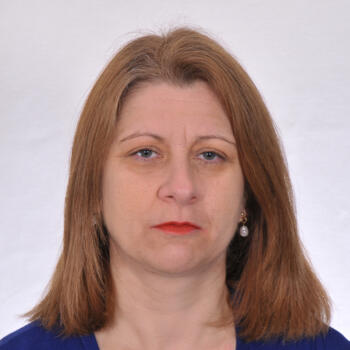 Έχω 15 έτη προϋπηρεσίας σε παιδιά από πολύ μικρή ηλικία δηλαδή από μηνών μέχρι και το Λύκειο. Ασχολούμαι και με το διάβασμα τους. Η δουλειά αυτή μου αρέσει πολύ!! Επιπλέον πληροφορίες..
Γεια σας.☺️ Ονομάζομαι Έλενα, είμαι 29 ετών και έχω σπουδάσει βρεφονηπιοκόμος. Έχω εργαστεί σε παιδικούς σταθμούς, σε σχολικο δρομολογιο, σε παιδότοπους, σε κέντρο απασχόλησης παιδιών,..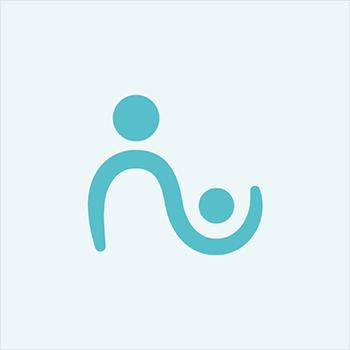 Καλησπέρα, λιγα λόγια για εμένα.. Ονομάζομαι Μαριλένα και ειμαι προπτυχιακή φοιτήτρια στο τμήμα ΤΕΕΆΠΗ στο πανεπιστήμιο Πατρών (δηλαδή Νηπιαγωγών). Σύντομα θα πάρω το πτυχίο μου όποτε..
Αγαπώ τα παιδιά και μου αρέσει να τα φροντίζω, να παίζουμε και να διαβάζουμε μαζί. Λατρεύω τις δημιουργικές δραστηριότητες με τα παιδάκια. Σπούδασα βοηθός βρεφονηπιοκομου σε δημόσια..
Εχω μεγαλώσει παιδιά από τα 14 μου τα αδέλφια μου τα ξαδερφια μου και παιδιά από οικογενειακους φίλους και έχω δουλέψει επίσης και σε παιδότοπο λατρεύω τα παιδιά και περνάω ωραίο και..
Ονομάζομαι Ανδριαννα και μου αρέσει να ασχολούμαι τα παιδάκια.....Εχω εμπειρία από φύλαξη παιδιών και έχω μεγαλώσει και αρκετά παιδάκια από την οικογένεια μ αλλά και έχω προσέξει παιδάκια..
Είμαι δευτεροετής φοιτήτρια Φιλολογίας του Πανεπιστημίου Πατρών. Αναλαμβάνω φύλαξη παιδιών καθώς και προετοιμασία για τα μαθήματα του σχολείου. Ευχάριστος χαρακτήρας, επικοινωνιακή,..
Σπουδάζω στο Παιδαγωγικό Τμήμα Πατρών και είμαι 3ο έτος. Αγαπω τα παιδιά και έχω εμπειρία 2,5 χρόνων σε παιδιά δημοτικού. Αναλαμβάνω φυλαξη και διάβασμα. Ανυπομονώ να σας εξυπηρετήσω..
Ονομαζομαι Ειρηνη, είμαι 21 ετών και αναλαμβάνω υπεύθυνα και με αγάπη την φύλαξη και δημιουργική απασχόληση παιδιών στην πατρα. Σπουδάζω Επιστήμες της εκπαίδευσης και αγωγη στην προσχολική..
Φοιτήτρια στο Τμήμα Φιλοσοφίας του Πανεπιστημίου Πατρών. Άριστη γνώση αγγλικής γλώσσας (C2). Καλή γνώση γερμανικής γλώσσας (B2). Χρόνια συμμετοχή σε μαθήματα υποκριτικής και musical..
---
---
Babysitter in Pátrai wanted?
Find your reliable babysitter in Pátrai here! We have 118 active babysitters in Pátrai matching your search criteria. Babysits gives you the peace of mind you deserve as a parent!
---