Babysitters in Galátsi
Find a trustworthy babysitter on Babysits
Καλησπέρα ονομάζομαι ΜΑΡΚΟΥΤΣΑ ΙΩΑΝΝΑ θα σας πω λίγα πράγματα για εμένα 1. είμαι πολύ φιλική 2. Αγαπαω πάρα πολύ τα παιδιά τα λατρεύω 3.ειμαι αστεία 4.ειμαι δημιουργική 5.και είμαι..
Γειά σας! Με λένε Σοφία είμαι 23 χρόνων και είμαι καινούργια στην εφαρμογή.Μου αρέσει πολύ να ασχολουμαι με τα παιδιά,και να περνάω χρόνο μαζί τους. Είμαι ήρεμη και έχω πολύ υπομονή,..
Εχω τελειωσει νοσηλευτικη ,σπουδαζω αισθητικη, αγαπω τα παιδια και μαρεσει να προσφερω.Ειμαι κοινωνικη και μαρεσει να βοηθαω στα πρωτα βηματα τους.Εχω εμπειρια 2 ετων ειμαι 18 χρονων..
Αγαπώ τα παιδιά και χαίρομαι να δουλεύω μαζί τους. Έχω >3 χρόνια εμπειρία ως babysitter σε βρέφη και νήπια. , Ανυπομονώ να φροντίσω τα παιδιά σας! Μπορείτε να επικοινωνήσετε μαζί..
Είμαι μητέρα ενός 4 χρόνων αγοριού Είμαι υπεύθυνη εργατική και με πολύ όρεξη για τα παιδιά. Ενδιαφέρομαι για εσωτερική μπορώ να αναλάβω όλες της υποχρεώσεις που έχει ένα σπίτι με..
Ονομάζομαι Ορνέλα είμαι 30 ετών,έχω σπουδάσει Πολιτισμική Τεχνολογία και Επικοινωνία.Τα τελευταία 7 έτη εργαζόμουν στην λιανική,αλλά ανέκαθεν μου άρεσε η ενασχόληση με τα παιδιά. Είμαι..
ονομάζομαι Μαρία ,έχω τελειώσει ΙΕΚ Βρεφονηπιακομου,γ αγάπη μου για τα παιδιά είναι άπειρη και γι'αυτό ασχολούμαι τα τελευταία 8 χρόνια με αυτο δουλεύοντας σε παιδικούς σταθμούς και..
Ασχολούμαι επίσης με τη φύλαξη και δημιουργική απασχόληση βρεφών και μεγαλύτερων παιδιών από το 2019, έως και σήμερα. Έχω εμπειρία στη φύλαξη παιδιών και λόγω της εθελοντικής εργασίας..
Είμαι φοιτήτρια του παιδαγωγικού τμήματος στο Καποδιστριακό πανεπιστήμιο.Εχω εργαστεί σε κατασκήνωση όπου είχα υπό την ευθύνη μου 15 παιδιά ηλικίας 12-13 χρονων.Επιπλεον τους χειμερινούς..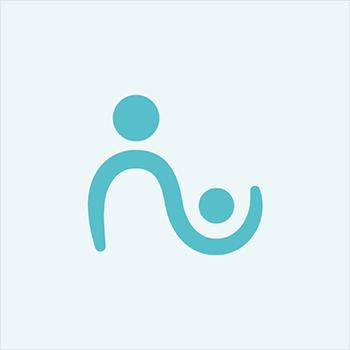 Αγαπώ τα παιδια και χαίρομαι να δουλεύω μαζι τους.Παράλληλα με τις σπουδές μου θα ήθελα να ασχοληθώ με αυτόν τον τομέα καθώς και να βοηθάω με το διαβασμα του σχολείου τους. Υπάρχει..
This user is only visible to Babysits users. Please sign up or log in to view their full profile.
Average response time: 24 minutes
€5.00/hr
---
---
Babysitter in Galátsi wanted?
Find your reliable babysitter in Galátsi here! We have 11 active babysitters in Galátsi matching your search criteria. Babysits gives you the peace of mind you deserve as a parent!
---
Babysitters nearby
Babysitters in Attica