Babysitters in Heraklion
Find a trustworthy babysitter on Babysits
Αγαπω τα παιδιά και χαίρομαι να δουλεύω μαζί τους, αναλαμβάνοντας την δημιουργική τους απασχόληση και φροντίδα. Είμαι απόφοιτη παιδαγωγικού τμήματος προσχολικής εκπαίδευσης και μεταπτυχιακών..
Γειά σας!! Ονομάζομαι Ελένη και είμαι φοιτήτρια Κοινωνικής Εργασίας (βρίσκομαι στο τέλος των σπουδών μου). Στα πλαίσια της πρακτικής μου άσκησης σε βρεφονηπιακό σταθμό έχω συνεργαστεί..
Γειά σας! Αρχίσα να προσέχω παιδάκια όταν ήμουν φοιτήτρια !Αγαπώ πολύ τα παιδιά και χαίρομαι να δουλεύω μαζί τους ,για να μπορέσω να τους δώσω όση περισσότερη γνώση,χαρά,γέλιο και..
Είμαι τελειόφοιτη της σχολής του Παιδαγωγικού Τμήματος Προσχολικής Εκπαίδευσης, έχω εμπειρία με παιδιά, είμαι πολύ πρόθυμη, ενθουσιώδης και εύχαρη. Είμαι υπεύθυνη και φροντίζω τα παιδιά..
ΟΝΟΜΑΖΟΜΑΙ ΚΩΝΣΤΑΝΤΙΝΑ , ΕΙΜΑΙ 19 ΕΤΩΝ ΚΑΙ ΕΙΜΑΙ ΠΟΛΥ ΔΗΜΙΟΥΡΓΙΚΟΣ ΑΝΘΡΩΠΟΣ ΚΑΙ ΠΑΡΑ ΠΟΛΥ ΦΙΛΙΚΗ ΠΡΟΣ ΤΑ ΠΑΙΔΙΑ. ΕΙΜΑΙ ΠΡΩΤΟΕΤΗΣ ΦΟΙΤΗΤΡΙΑ ΣΤΟ ΤΜΗΜΑ ΕΠΙΣΤΗΜΗΣ ΥΠΟΛΟΓΙΣΤΩΝ ΣΤΟ ΠΑΝΕΠΗΣΤΗΜΙΟ..
Είμαι φιλόλογος με μεταπτυχιακό στη γλωσσολογία και πιστοποιημενη στη σχολικη ψυχολογία και στις ειδικές ανάγκες. Η 10ετη και επιπλέον εμπειρία μου μου έχει προσφέρει τις απαραίτητες..
Αγαπω πολύ τα παιδιά και χαίρομαι να δουλεύω μαζί τους. Έχοντας σπουδάσει ειδική αγωγή στο εξωτερικό μπόρεσα να μαζέψω πολλές εμπειρίες στον εκπαιδευτικό τομέα και σε σχολεία της Γερμανίας...
Είμαι η μεγαλύτερη από πέντε αδέρφια, με εμπειρία στην φύλαξη παιδιών στο συγγενικό μου περιβάλλον. Ακόμα είμαι φοιτήτρια στο τμήμα Νοσηλευτικής του ΕΛΜΕΠΑ και στον ελεύθερο χρόνο..
Αγαπάω πολύ τα παιδιά και μου αρέσει η φροντίδα και η ενασχοληση μαζί τους. Είμαι νοσηλεύτρια και θα ήθελα να ασχοληθώ με το babysitting ως δεύτερη δουλειά. Αγαπάω την φροντίδα σε..
Με λένε Μαριγιάννα και μένω στο Ηράκλειο Κρήτης. Είμαι φοιτήτρια στο πανεπιστήμιο Κρήτης. Παράλληλα με τις σπουδές μου, έχω δουλέψει για 4 χρόνια σε μεγάλο παιδότοπο του Ηρακλείου..
Καλησπέρα, ονομάζομαι Ελισσάβετ, είμαι 21 χρονών Ελληνίδα μη καπνίστρια και σπουδάζω Κοινωνική Λειτουργός. Είμαι στο 3ο έτος φοίτησης με πολλά από τα μαθήματα μου να ασχολούνται με..
Ονομάζομαι Πατσιανωτάκη Αγγελική, είμαι 20 χρόνων και είμαι φοιτήτρια στο ΑΠΘ και συγκεκριμένα στο τμήμα παιδαγωγικής σχολής και κάνω την πρακτική μου αυτή τη στιγμή . Είμαι ελεύθερη..
Καλησπέρα. Είμαι η Ξένια και ενδιαφέρομαι για εργασία ως φύλαξη παιδιού. Φροντίζω παιδιά μικρότερης ηλικίας απο όταν με θυμάμαι είτε αυτά ητα!να τα αδέρφια μου, είτε ξαδέρφια ειτε..
Σπουδάζω στο τμήμα Δημοτικής Εκπαίδευσης. Είμαι ικανή να προσφέρω σημαντικές υπηρεσίες στο διάβασμα των παιδιών τόσο για το σχολείο όσο και για τις ξένες γλώσσες. Αγαπώ τα παιδιά και..
Average response time: 2 hours
€5.00/hr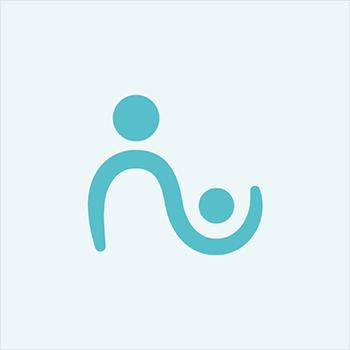 This user is only visible to Babysits users. Please sign up or log in to view their full profile.
---
---
Babysitter in Heraklion wanted?
Find your reliable babysitter in Heraklion here! We have 20 active babysitters in Heraklion matching your search criteria. Babysits gives you the peace of mind you deserve as a parent!
---